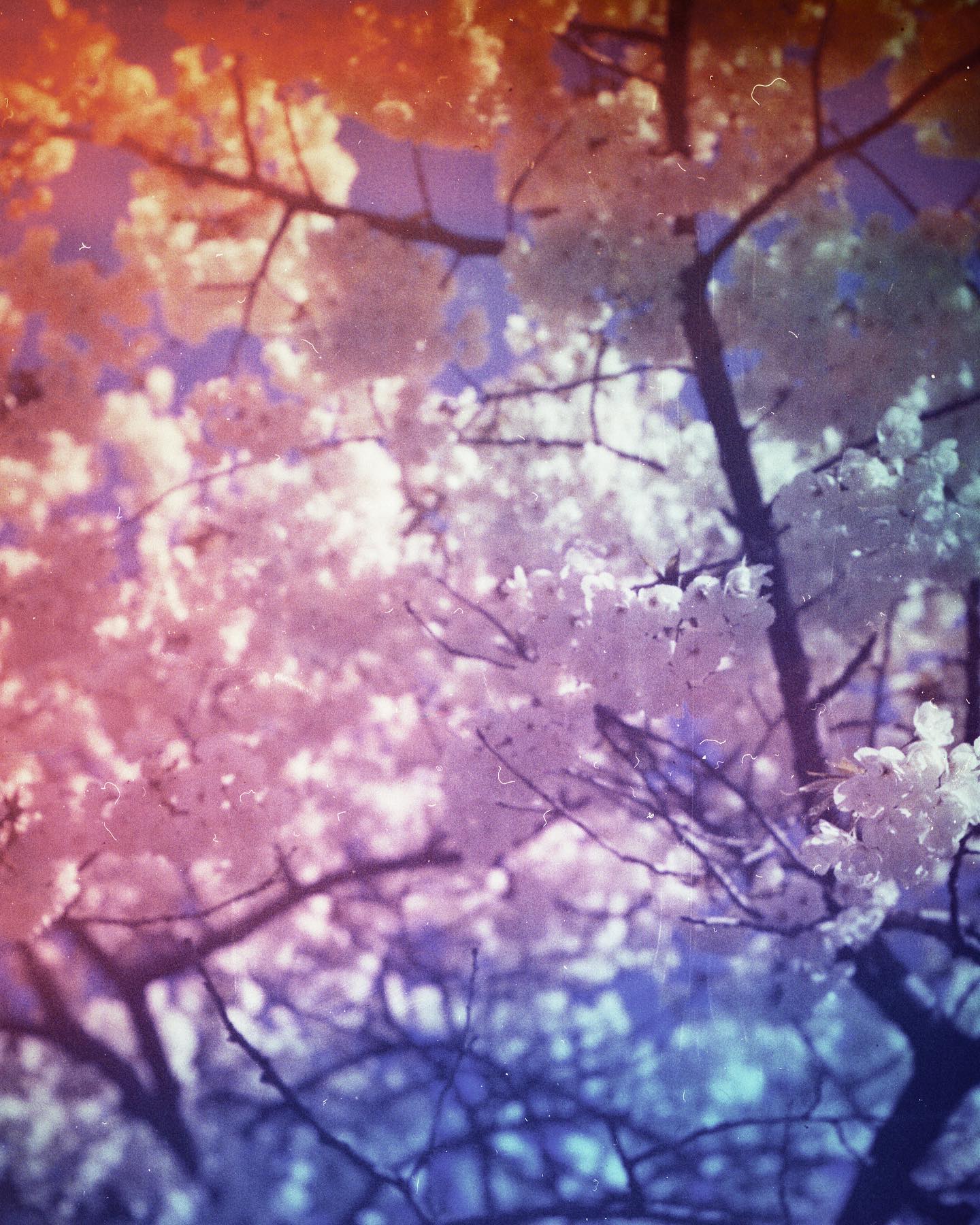 First image has been made a thousand times but this one is mine. See previous post for process notes. There is almost nothing in focus because I focused on the ground glass by holding the camera in front of me and then took the picture with the camera against my chest. I didn't say I'm very clever.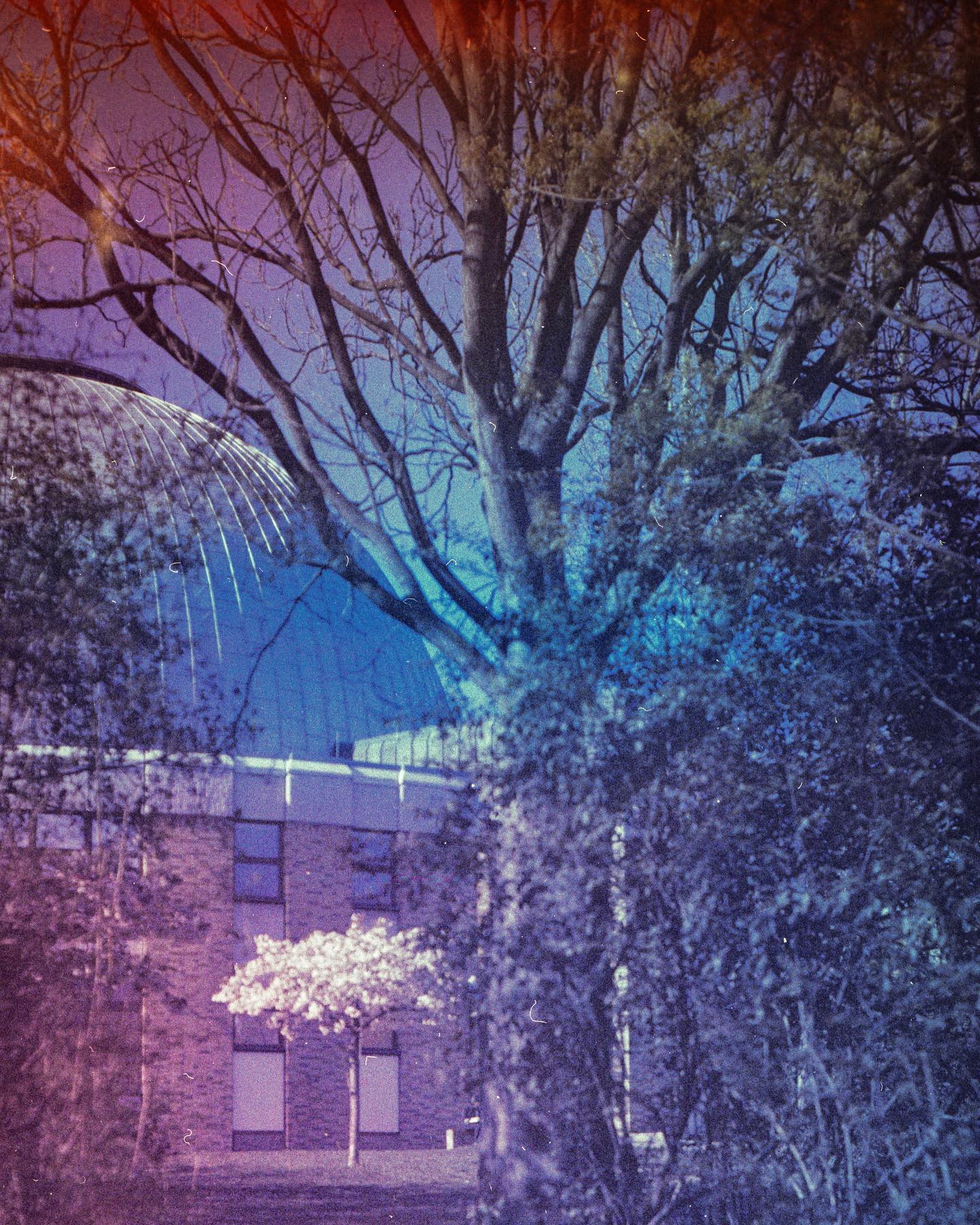 The section at the top looks a bit like a light leak but in the camera that part would be at the bottom and I don't think there can be a light leak there. So who knows what that is. Camera, film, and photographer are all very old and may not always work correctly.
1920s 9×12 plate camera on Agfacolor 80S, home-developed in C41, scanned negative.