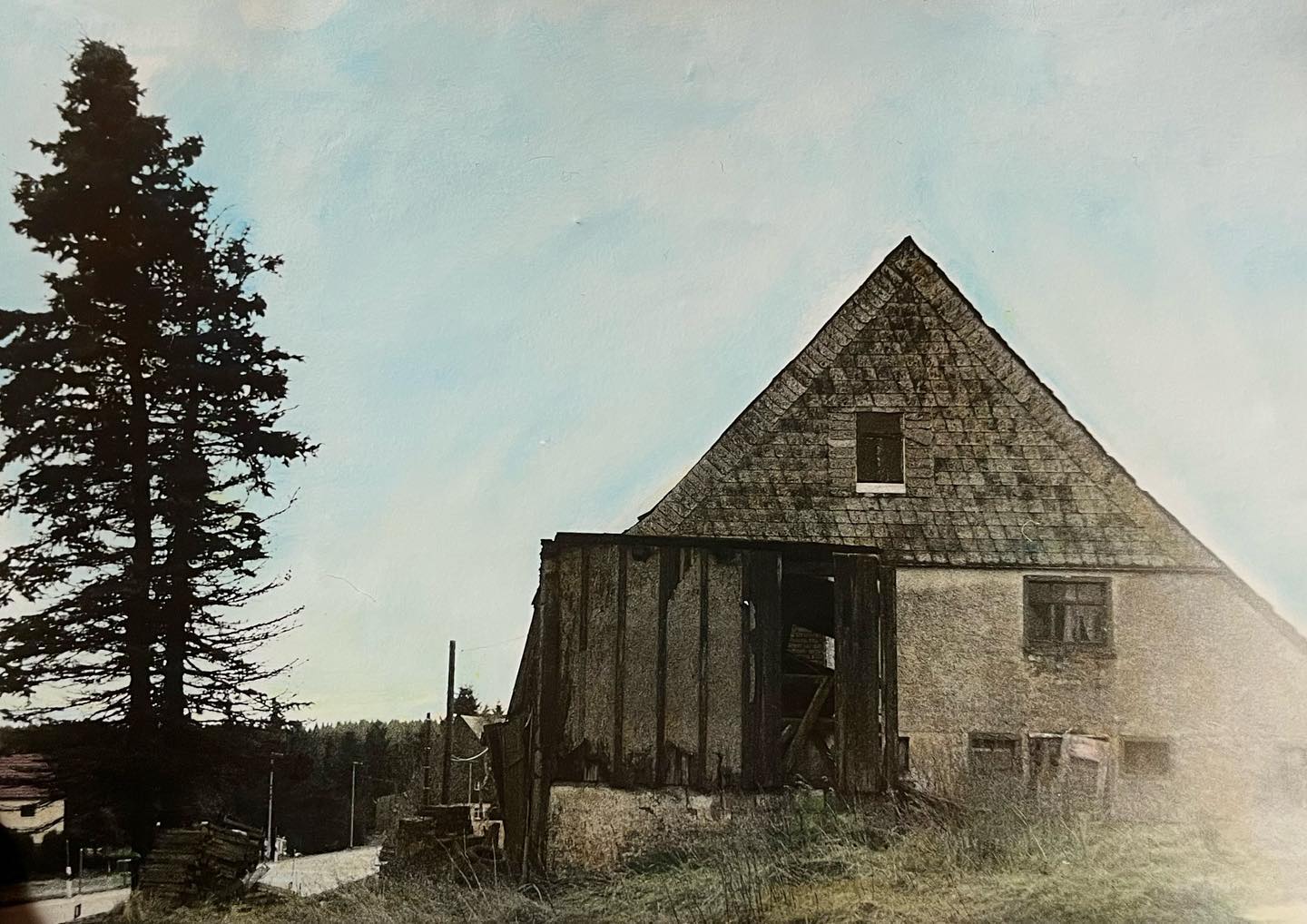 …with oil paints. Which is super easy, actually. Will do more of that. The sky is a bit overly dramatic maybe, but I'm pretty happy with this.
The basic idea is to use very little paint and just sort of rubbing it on the print, with cotton swabs or similar. That only works with fibre-based paper though. Most of the prints I have lying around are on RC paper (plastic, basically) and that isn't gripping the paint enough.
So I have to do more prints on fibre-based paper because this is great fun. (Also it's really pretty quick – this one took like 15 minutes).
Photo taken with an Ihagee Exa, on Ilford Delta 400, darkroom-printed onto ORWO photo paper, plus a bit of oil paint