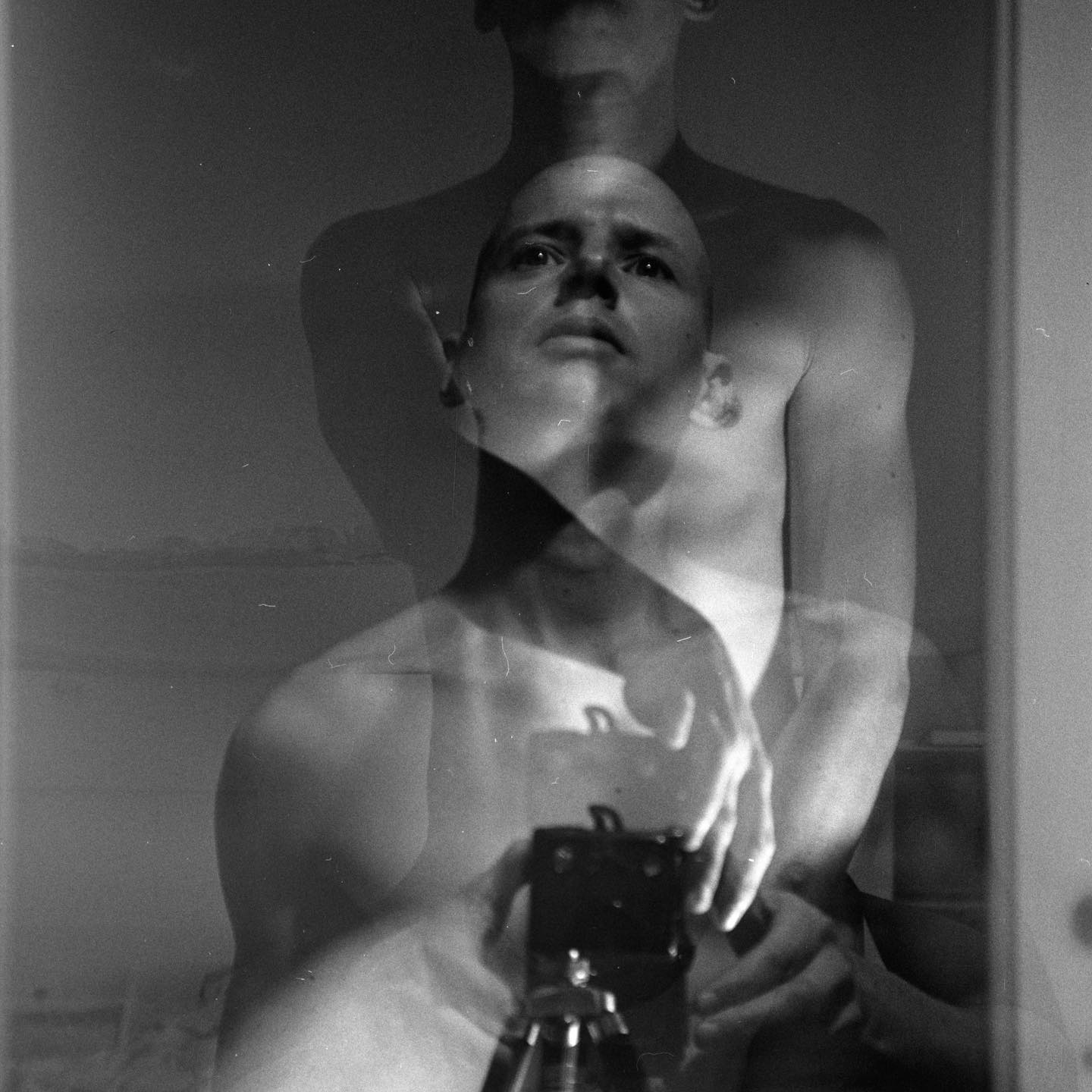 Wanted to do standard thirst trap mirror selfies (as one does), got accidental double exposure which rocks more than the rest. I'll take it.
~1935 Zeiss Ikon Box Tengor 54/2, Ilford Delta 400, scanned negative
Also using a super cheap RGB LED light whose definition of "white" extends pretty far into the UV spectrum, I think. I don't actually have black eyes anyway.