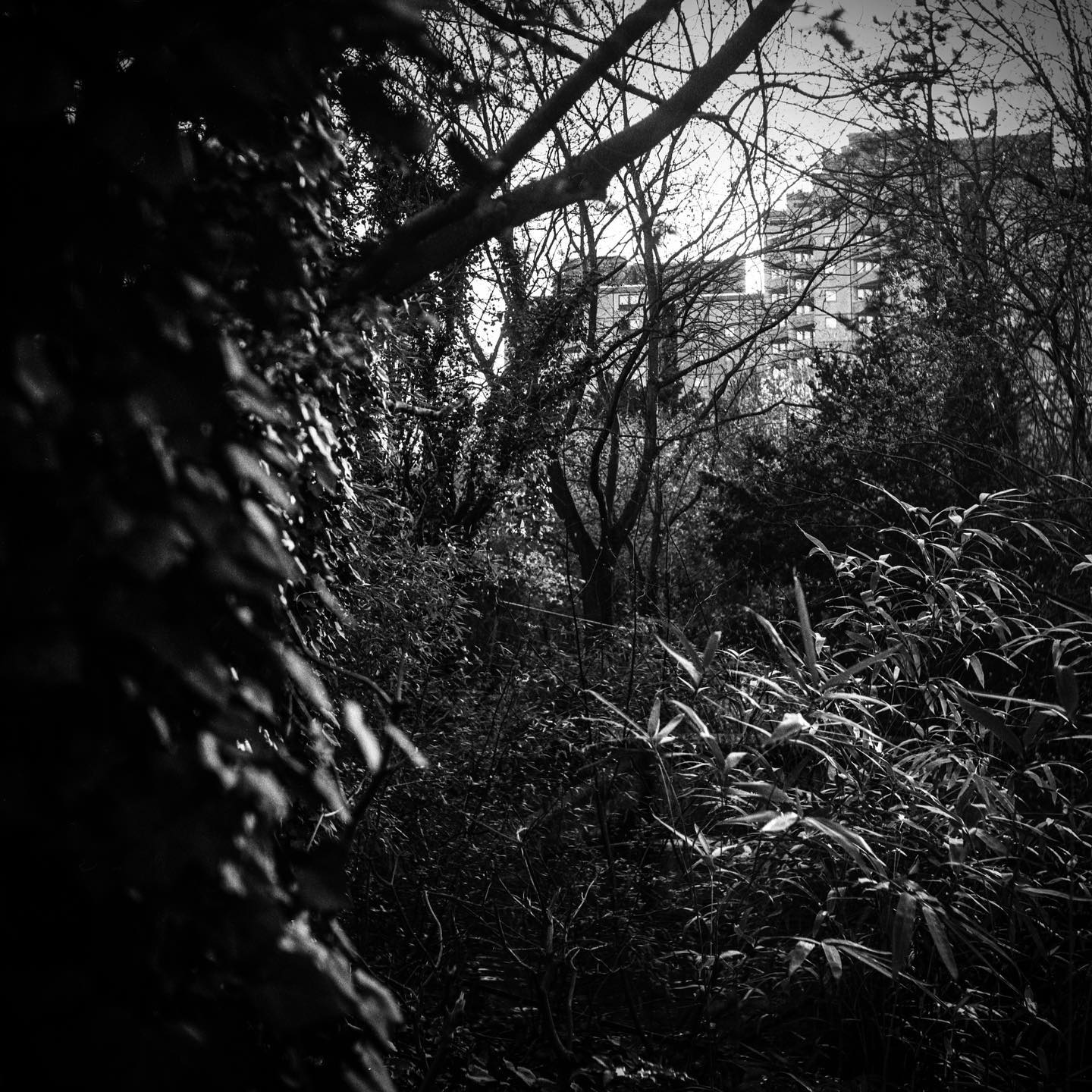 Rolleiflex "Old Standard", on Fomapan 100, home-developed, scanned negative
This is slightly sharpened digitally but then again the real negative is much higher resolution than what Instagram can show anyway. I got a new scanner to go with the medium format film and it's all a bit absurd if you think about it in digital camera terms. At maximum scanner resolution, each picture comes out to about 450 megapixels. Do I need 450 megapixels of shrubbery? Probably not really.
This is wide-open (f/3.8) and still pretty sharp. These Carl Zeiss Jena guys seem to make decent lenses, who knew.